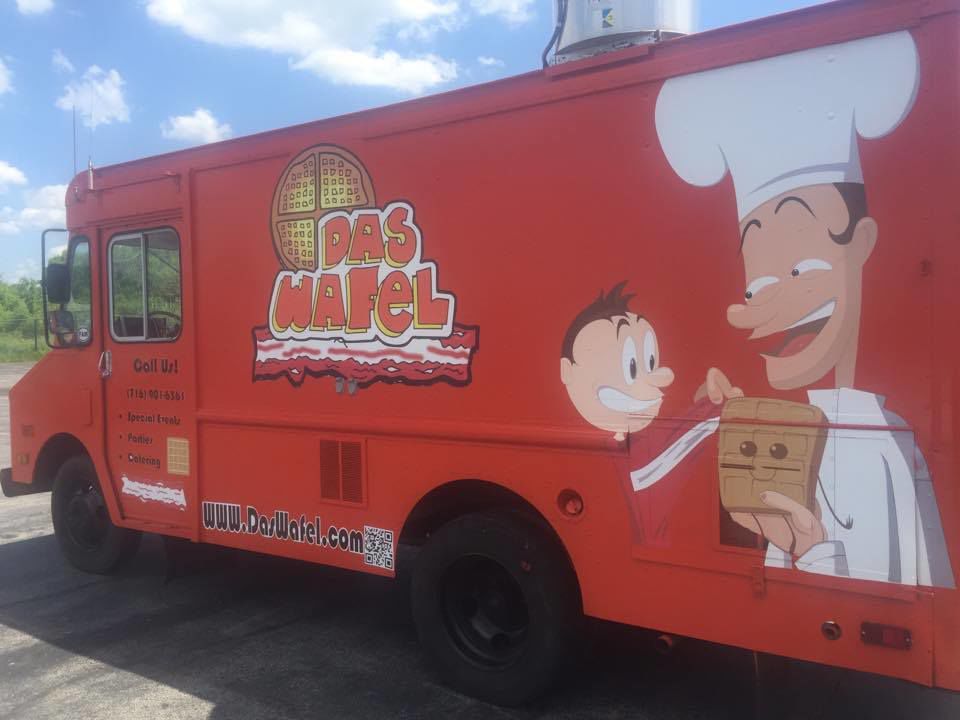 By Andrew Z. Galarneau

Das Wafel, a food truck that argues brunch isn't just for weekends, has started selling waffles and bacon to eaters in western New York.
Chef-owner Chris Walters has years of experience in Buffalo restaurants and also worked as a paramedic before returning to the kitchen. Most recently, he was the chef of Century Grill for almost a year. Along with his business partner Darlene Nistor, Walters brought Das Wafel to the streets after two years of effort.
[Read: Walters' bacon skills on display at Century Grill]
Das Wafel is "my take on what brunch should be, comfort food," starting with scratch waffles and homemade bacon, Walters said. Waffles are $ 6 with a topping, including recently apple dulce, ginger berry compote, sage Derby cheese, and Nutella ganache. Bacon costs $ 1 a slice. Add a free-range egg with "sun-colored yolks" for $ 2, Walters said.
Follow the truck on Facebook and Twitter to follow him or to his next meeting, 5 to 9 p.m. on June 8 at the Southtowns Food Truck Rodeo, Ismalia Shriners Temple, 1600 Southwestern Blvd., West Seneca.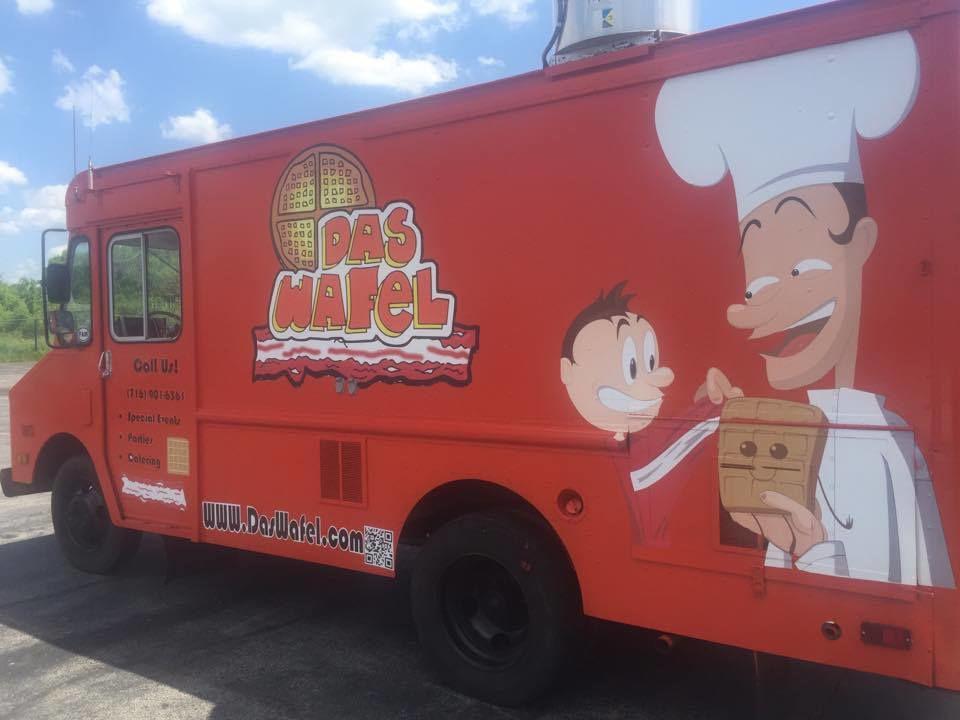 Chris Walters brought Das Wafel to the streets of western New York City, along with his business partner Darlene Nistor. (Photo: Das Wafel)