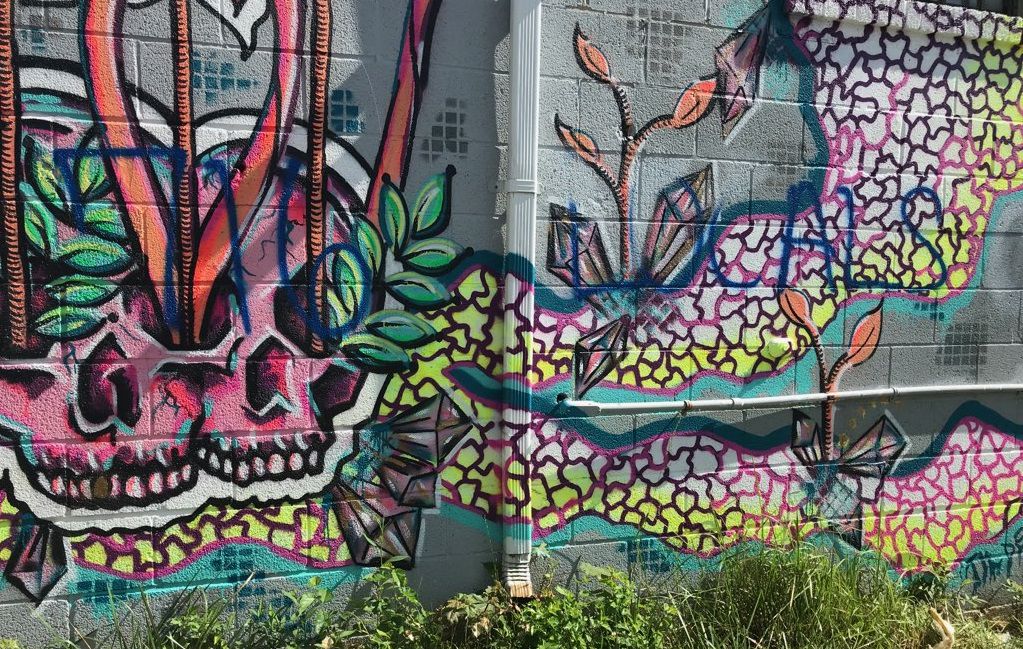 By Ben Tsujimoto

The inaugural Hertel Alley Street Art Festival was the place of creativity, artistic expression and dazzling color on the first two days of June, as 20 artists volunteered to beautify Hertel Alley, a three-block band immediately south of Hertel Avenue, near Colvin.
A week later, part of the Hertel Alley canvas was soiled with a thick blue line of spray paint, with the message "716 Locals Only" scrawled on a mural. Hertel Hardware security cameras, the back door of which opens into the alley, spotted the culprit after 10:30 p.m. on June 9, but the person was not identified.
Delaware District Councilmember Joel Feroleto, who organized the art festival with help from the Hertel Business Association, was troubled by this turn of events.
"Vandalism is frustrating," Feroleto explained. "People came together to volunteer their time to use resources to beautify the alley. [The vandal] does a wonderful thing in such a problem. "
Eighteen of the 20 artists selected for the festival were from Buffalo, organizers confirmed. Feroleto noted that many affected artists have returned to paint on vandalism, and event organizers won't let this setback deter them from returning to the festival next spring.