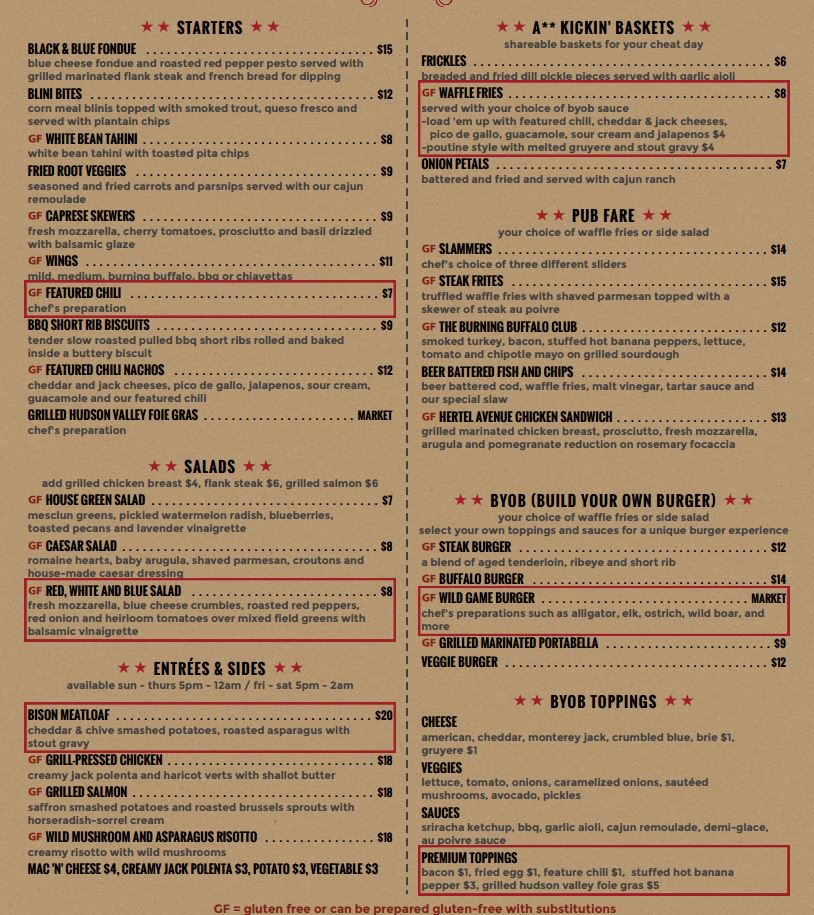 By Andrew Z. Galarneau

The Burning Buffalo Bar & Grill on Hertel Avenue, in the former Shadow Lounge space, will open to the public on December 16.
The restaurant, 1504 Hertel Ave., now offers a lot more draft beer, with 16 taps, said George Kotsis, an owner. What is no longer offered is a regular program of live music, ending the building's function as a concert hall.
The aim is to offer a neighborhood bar and grill "with high pub fare, craft cocktails and craft beers with an emphasis on the local," Kotsis said. It can accommodate around 80 people plus 15 at the bar. The other owners are his brother, Nicholas Kotsis, Seth Stromberg and Gretchen Gonzalez.
Starting December 16, said George Kotsis, the place will open at 3 p.m. with a full menu, served until midnight Sunday through Thursday, and until 2 a.m. Friday and Saturday. Plans are to add lunch in a few weeks.
Chef Chris Silverstein's menu includes tavern standards like fish wings and fries, plus entrees like cornmeal blinis with smoked trout and queso fresco ($ 12), carrots and parsnips. fried served with remoulade ($ 9) and grilled beef stuffed cookies ($ 9).
Sandwiches include a club sandwich ($ 13) with smoked turkey, bacon, and stuffed banana peppers, and a bison burger ($ 14). Starters include bison meatloaf with cheddar and chive potatoes and stout sauce ($ 20) and squeezed chicken on the grill with creamy polenta, green beans and shallot butter ($ 18).